Photo Gallery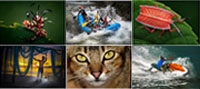 Download Forms

Rules & Regulations
*Download & Read this first.
Application Form
*Download & Fill in this part. .

Next: download the section
you are applying and fill in the details.

APSP & FPSP FORM
RM100
US50 - for foreign

AEPSP FORM
Rm30
US20 - for foreign

&

MEPSP FORM
Rm30
US20 - for foreign

Applicants can key in the details directly on it when the form is downloaded and opened.

The fully fill in form can be printed direct from the browser.

Then use the print option to print a PDF file for reference.

updated: 09 Dec 2019

APSP
Asocciateship
of Photographic Society of Penang


▪ Must be a PSP Life Member for over a year.


▪ Submit 12 Monochrome or Colour Prints (any size from 10"X15 to 12"X18") or 15 Digital Images.


▪ Subject must include from at least 8 different aspects (Children, Portraiture, Landscape, Night-Scene, Night Life, Nature, Wild Life, Close-Up, Sports, Architecture, Culture, Man At Work & Stage Performances...)

AEPSP
Active Exhibitor
of Photographic Society of Penang


▪ Applicants must continuously participate in international exhibitions

▪ and within 3 years accumulate at least 40 Acceptances

▪ in Monochrome only, or Colour Prints only, or Colour Slides, or any other single division only

▪ with 8 or more photographic works recognized by PSA or FIAP.

FPSP


Fellowship
of Photographic Society of Penang



Requirements

▪ APSP award holder for over 2 years.

▪ Submit 16 Monochrome or Colour Prints (any size from 10"X15" to 12"X18") or 20 Digital Images.


▪ Subject must include the following - Architecture, Culture, Landscape, Macro, PhotoJournalism, Portraiture & Sports or any other category.

▪ If wirtten articles which illustrates the technical know how or creativity in photography, credits will be given to such an essay.

MEPSP
Master Exhibitor
of Photographic Society of Penang



Requirements

▪ Applicants must continuously participate in international exhibitions


▪ and within 3 years accumulate at least 12 Medal Awards which is not inclusive of Certificate of Merits or Hon Mentions


▪ in Monochrome only, or Colour Prints only, or Colour Slides, or any other single division only


▪ with 8 or more photographic works recognized by PSA or FIAP.



Application Fees
(APSP, FPSP)


▪ RM100.00 for local members and


▪ US50.00 for foreign applicants not inclusive of return postage for prints


▪ Closing date: 31 December of each year.



Application Fees
(AEPSP, MEPSP)


▪ RM30.00 for local members and US20.00 for foreign applicants.


▪ Local applicants must also submit the list of Acceptances entries and the titles of the 8 photographic works with catalogues.


▪ Foreign applicants must submit the list of Acceptance entries and the titles of 8 photographic works approved and endoursed by their Club President & Secretary or PSP Representative.


▪ Closing date: 31 December of each year.

HON PSP


Hon. Member
of Photographic Society of Penang



Requirements

▪ A candidate shall be proposed by at least 2 Council Members of PSP and endorsed by the "Honour Awards Committee" and approved by the PSP Committee.

▪ Candidate must be actively involved in promoting photography directly or indirectly at international level.

▪ (Candidate is defined as PSP member or non member.)

HON FPSP


Hon. Fellowship


of Photographic Society of Penang





Requirements

▪ A candidate shall be proposed by at least 2 Council Members of PSP and endorsed by the "Honour Awards Committee" and approved by the PSP Committee.

▪ Candidate must be actively involved in promoting photography directly or indirectly at international level.

▪ (Candidate is defined as PSP member or non member

Application
from Alliance or Affiliated Club/Society


▪ Application from members of Alliance or Affiliated Club/Society for any of the above awards shall be based on mutual agreement between the Club/Society concerned and PSP.




*Titles awarded will cease
if holder ceases to be a member
or is expelled